$

10.00

USD
Greek Eye Bangle Bracelet Pattern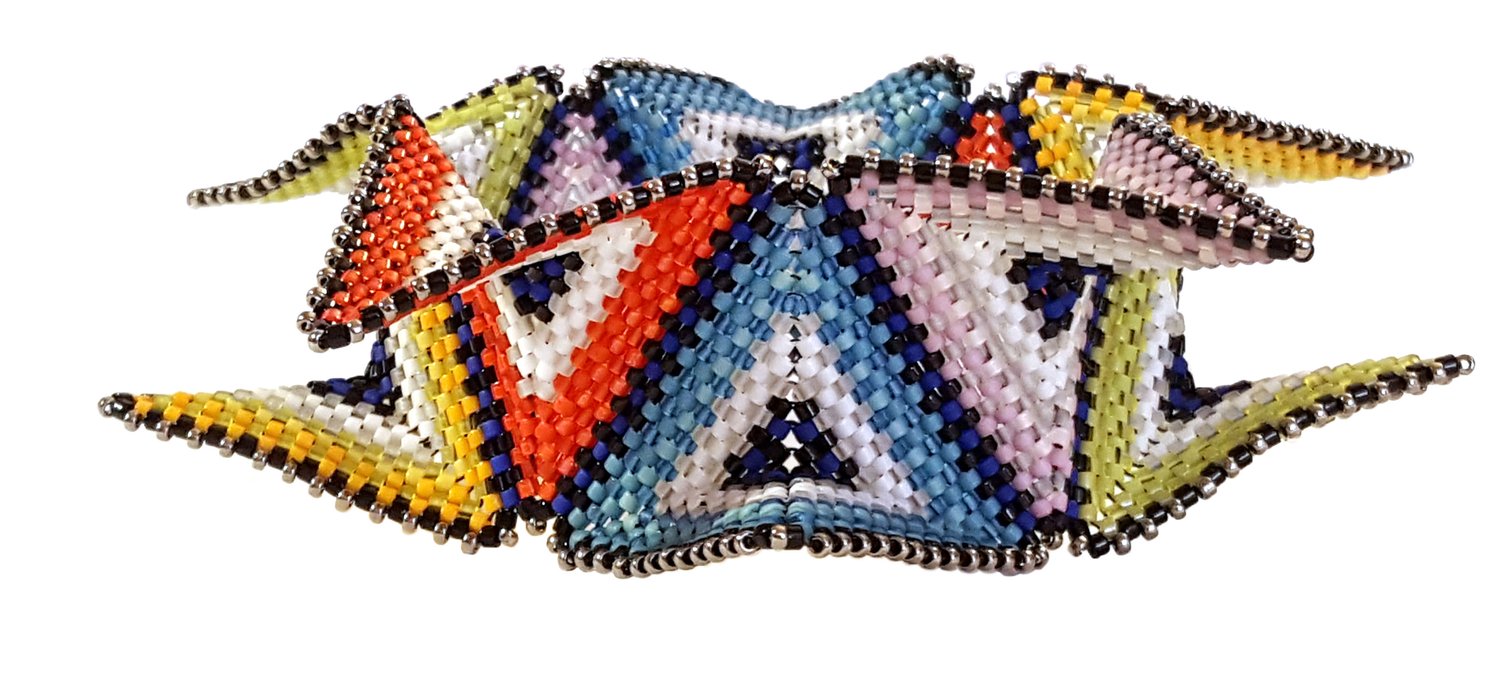 My recent visit to the wonderful country of Greece inspired this colorful, unique pattern. According to tradition, each color of the 'Mati' represents an area of spiritual protection. So this colorful bracelet not only looks great, it's a rainbow of good vibes! I can't wait to wear it with denim and linen on my next visit.
Construction is deceptively simple: The pattern consists of ten peyote stitch Warped Squares, two each of five vibrant colors.
The process for downloading the digital pattern is dead easy, even if you prefer a paper copy. After completing checkout, you'll receive an email from Kim Van Antwerp Art Jewelry with the subject: Your order is ready. Just click that link and a new window will open. On my computer I am immediately given the option to save it. Be sure you save it someplace you'll remember, LOL.
Then go ahead and bead it up from your screen or print it out!