$

12.00

USD
The Pierced Arrow Pattern Dive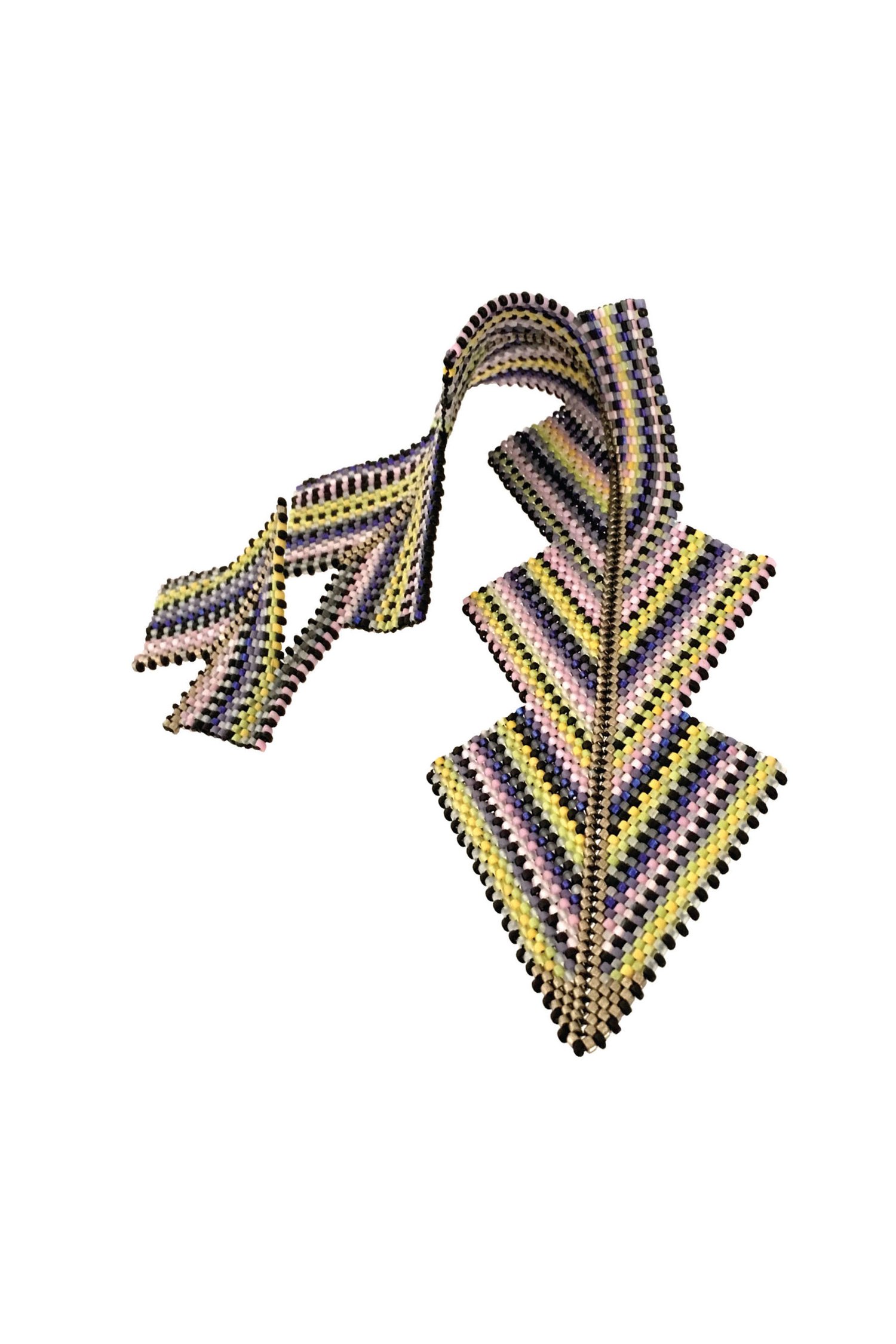 This digital download contains patterns for two Pierced Arrow bracelets and much more.
The basic Pierced Arrow has really taken on a life of its own. I have really enjoyed seeing how so many other beaders have interpreted this simple peyote stitch pattern. It's basically flat peyote stitch with an Ndebele-style herringbone increase up the center. A clever deconstructed slit creates the clasp.
Pierced Arrow design by Kim Van Antwerp
Pierced Arrow Pattern Dive by Kate McKinnon
The process for downloading the digital pattern is dead easy, even if you prefer a paper copy. After completing checkout, you'll receive an email from Kim Van Antwerp Art Jewelry with the subject: Your order is ready. Just click that link and a new window will open. On my computer I am immediately given the option to save it. Be sure you save it someplace you'll remember, LOL!
Then go ahead and bead it up from your screen or print it out!