$

10.00

USD
Warped Square Packet 2016--Digital!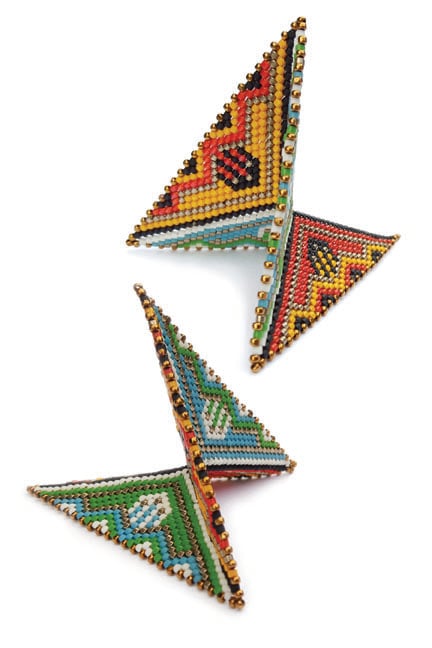 At last, a Digital edition of our popular Warped Square/Hypar Earring Pattern.
FIVE pairs of patterns, by Kim Van Antwerp and Dustin Wedekind, to create big, beautiful Warped Square earrings.
The PDF file has been partially reformatted to scroll beautifully on any device, and will print out on letter-size paper.
The file includes:
-basic Warped Square instructions
-five pairs of WS patterns by Dustin Wedekind and Kim Van Antwerp
-an introduction to the geometric hypar by Kate McKinnon
-folding instructions to make an origami hypar
-suggestions for joining Warped Squares into exciting new forms!
After checking out, you will receive an email containing a link to download the PDF of the pattern. Print it out or use it on your computer, piece of cake!